The tiny Tindims are like the Borrowers-on-Sea, who turn our everyday rubbish into treasure. A world of characters and adventures to inspire conservation and inventive ways to recycle.
In their third adventure Ethel B Dina, who looks after the fish hospital and loves to sing, needs ten green, glass bottles to complete her musical Bottleramma.

But she is surrounded by too many plastic bottles which do not make music. Join the Tindims in their glass bottle hunt and meet the Tindims explorer, Tiddledum.
Printed in dyslexia-friendly font with pictures on every page and perfect for the reluctant reader, the Tindims show keen young ecologists how to help protect our planet for the future.

Tagged conservation , creativity , environment , green issues , oceans , plastic and recycling
The Tindims and the Turtle Tangle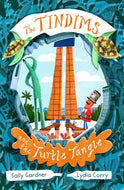 The Tindims of Rubbish Island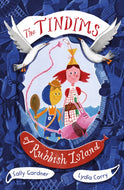 The Tindims and the Floating Moon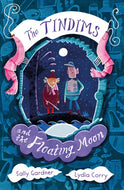 Reduce, reuse, recycle is a curated set of books on the topic,  to support the primary curriculum. We have an easy-purchase pack of selected titles on this topic.