The tiny Tindims are like the Borrowers-on-Sea, who turn our everyday rubbish into treasure. A world of characters and adventures to inspire conservation and inventive ways to recycle.
On the Tindims' island home, Bottle Mountain is growing terrifyingly tall with rubbish.

So tall that one night it breaks away. Across the ocean, a boy discovers Bottle Mountain bobbing by the seashore. For the first time ever the Tindims are discovered and get to meet the Long Legs and Little Legs.

Can the Tindims and the humans help each other to save the planet?
Printed in dyslexia-friendly font with pictures on every page and perfect for the reluctant reader, the Tindims show keen young ecologists how to help protect our planet for the future.

Tagged climate action , environment , green issues , Reuse and top pick
The Tindims and the Turtle Tangle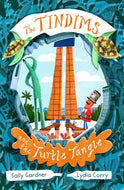 The Tindims of Rubbish Island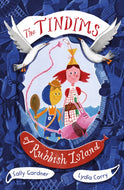 The Tindims and the Floating Moon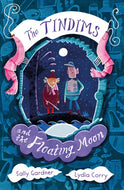 A set of dyslexia friendly books for children. Selected by our highly experienced and qualified team of teachers, librarians and education consultants.
Reduce, reuse, recycle is a curated set of books on the topic,  to support the primary curriculum. We have an easy-purchase pack of selected titles on this topic.