The third book in the wickedly funny series for ages six and up from the creator of Where Bear?, Pass It On and the Pom Pom series, with colour illustrations throughout.
. Hi! I'm Jeanie - still 7 3/4 years old, and back for another adventure with my BRILLIANT grandma BAD NANA. There's a local winter talent show, and the whole town is SO excited.

Especially as the SPECTACULAR Bobby Trulove is in charge. He's an old friend of BAD NANA's and he's quite, erm, dramatic! The day before the show, a freak weather storm hits and leaves the town snowed in. Can BAD NANA save the show?
Tagged reluctant to read
That's Snow Business!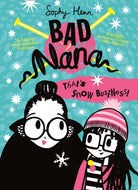 All the Fun of the Fair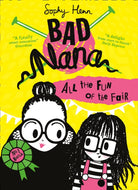 Older Not Wiser