Queen Lakshmibai of of Jhansi was an unconventional queen. She could read and write; she rode a horse and wielded a sword; she trained other women to ride and fight alongside her. When the East India Trading Company, who ruled India in the 19th century, demanded that she hand over control of Jhansi, she refused.
And when an uprising began to stir in 1857, and the British laid siege to her fortress, the warrior queen tied her infant son to her back, mounted her favourite horse, and escaped to raise an army. This is the story of a woman who defied all conventions to become an icon of resistance in colonial-era India
Tagged Black History and India
Queen of Freedom Defending Jamaica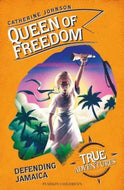 The Flag Never Touched The Ground America's Brave Black Regiment in Battle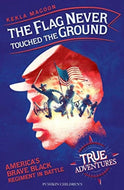 Swordswoman! The Queen of Jhansi in the Indian Uprising of 1857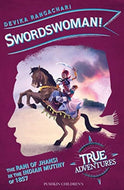 A collection of children's books written and illustrated by BAME authors.