Ottoline and Mr. Munroe do everything and go everywhere together. That is, until the day Mr.
Munroe mysteriously disappears, leaving a strange clue written in string . . .
Armed with her Amateur Roving Collectors' travel pass, Ottoline sets off on a journey over, under and on top of the sea to find her hairy best friend - and bring him back home. Ottoline at Sea is the third enchanting Ottoline adventure from Kate Greenaway award winner, Chris Riddell. With his appealing illustration style, Riddell's humorous details make this a book to pore over and adore.
Tagged Book Band Grey
Ottoline and the Yellow Cat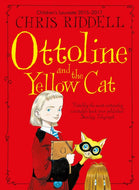 Ottoline and the Purple Fox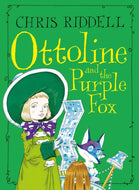 Ottoline at Sea