Introducing Miss Ottoline Brown, an exceptionally inquisitive Mistress of Disguise, and her partner in crime, Mr Munroe. No puzzle is ever too tricky for the two of them to solve.
. . Ottoline lives in a stylish apartment in Big City with a small hairy creature called Mr.
Munroe. Together they look after the Brown family's eclectic collections - and dabble in a spot of detective work. So they are the first to the scene of the crime when a string of high-society dog-nappings and jewel thefts hits Big City.
Ottoline (who luckily has a diploma from the Who-R-U Academy of Disguise) and Mr Munroe go undercover - and expose an ingenious scam masterminded by furry feline crook, the Yellow Cat. Ottoline and the Yellow Cat is a quirky mystery-adventure from star author/illustrator, Chris Riddell.
Tagged Book Band Grey
Ottoline and the Purple Fox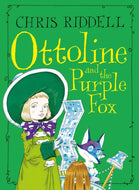 Ottoline and the Yellow Cat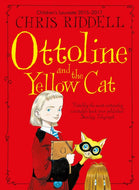 Ottoline at Sea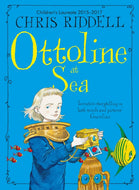 A collection of children's books about Cats.