Life at Wigglesbottom Primary is often lived on the edge. A class talent show becomes a thing of great mystery and intrigue when it turns out that Jacob Barry's stinky shoe can PREDICT THE FUTURE! Or filled with peril when the boys' toilets become HAUNTED! And then there's the CURSE that lives in the story-time carpet...
Tagged friends and school , ghosts , Halloween and reluctant to read
Wigglesbottom Primary: Break-Time Bunnies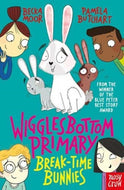 Wigglesbottom Primary: Dino Chick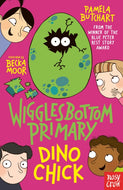 Wigglesbottom Primary: The Toilet Ghost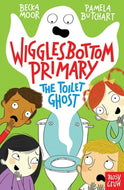 A collection of spooky stories featuring ghosts, monsters and witches to thrill you this Halloween.  Selected by our experienced and qualified team of teachers, librarians and education consultants.