Whoooooooooooooooooooooooooooooooooooosh!Here comes Streaker, the fastest dog in the world!
Streaker is in trouble AGAIN! She's stealing food and Trevor, the owner, has no idea why.

The police are tailing her and this time they've been joined by a ruthless dog catcher. WANTED posters are appearing everywhere - how long can Streaker stay out of the pound?
Tagged Book Band Brown and dogs
Kidnapped! The Hundred Mile an Hour Dog's Sizzling Summer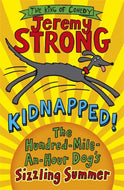 The Hundred Mile an Hour Book Goes for Gold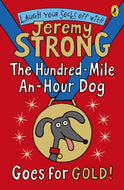 Christmas Chaos for the Hundred Mile an Hour Dog