Guess what's coming to town! The Animal Games!
There'll be show-jumping for horses AND rabbits, and discus for dogs - so of course I have to enter Streaker.

Mum says a CARROT is more obedient than my dog, but I think she can do it - Streaker can go for GOLD!
Kidnapped! The Hundred Mile an Hour Dog's Sizzling Summer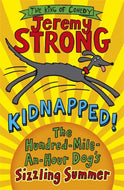 The Hundred Mile an Hour Book Goes for Gold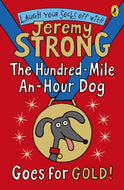 Christmas Chaos for the Hundred Mile an Hour Dog