Do you dare to read the Tales of Terror? A stunning and commercial new paperback package for this chilling collection of short stories, illustrated throughout by David Roberts and featuring a gloriously creepy new cover! Uncle Montague lives alone in a big house and his regular visits from his nephew give him the opportunity to retell some of the most frightening stories he knows. But as the stories unfold, another even more spine-tingling narrative emerges, one that is perhaps the most frightening of all. Uncle Montague's tales of terror, it transpires, are not so much works of imagination as dreadful, lurking memories.
Memories of an earlier time in which Uncle Montague lived a very different life to his present solitary existence... Can't get enough spooky stories? Crack open the other thrilling titles in the Tales of Terror series: Tales of Terror from the Black Ship and Tales of Terror from the Tunnel's Mouth!
Tagged top pick
Tales of Terror from the Black Ship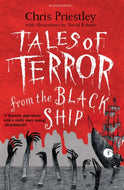 Tales of Terror from the Tunnel's Mouth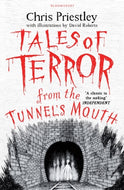 Uncle Montague's Tales of Terror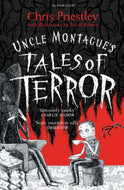 A collection of spooky stories featuring ghosts, monsters and witches to thrill you this Halloween.  Selected by our experienced and qualified team of teachers, librarians and education consultants.