TV scientist Ben Garrod presents the biggest extinction events ever, told from the point of view of evolution's superstars, the most incredible animals ever to swim, stalk, slither or walk our planet. Whether you're 9 or 90, his unique exploration of the most destructive, yet most creative, force in nature makes top-level science fun.
Here are the superstars of the story of life, from the super-weird to the super-ferocious. Usually, a species has 10 million years or so of evolving, eating, chasing, playing, maybe doing homework, or even going to the moon before it goes extinct.

Trilobite was a super-invader with its stomach in its head. 20,000 species of them survived over millions of years and even through two mass extinctions. Discover the secrets of these successful super-invaders and the Great Dying event which finally eliminated them 250 million years ago.
Tagged dinosaurs and prehistoric creatures , extinction and prehistory
Trilobite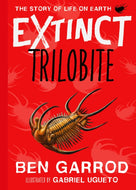 Trilobite (15)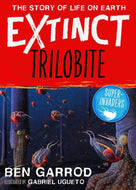 Trilobite (30)