Toto the cat and her brother Silver live footloose and fancy-free in a townhouse in London. Toto is almost totally blind, and learned to trust her senses from a ninja cat-master who taught her back in Italy where they were born.
By day, Toto and Silver seem to be ordinary cats, but by night, they love to have adventures! One evening, news reaches Toto that a king cobra has escaped from London Zoo! Together with help from a very posh cat and two hungry tigers, Toto and Silver must investigate. Can they find the giant snake, before it's too late?
Toto the Ninja Cat and the Legend of the Wildcat : Book 5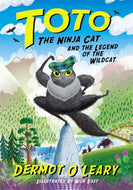 Toto the Ninja Cat and the Great Snake Escape #1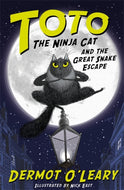 Toto the Ninja Cat and the Incredible Cheese Heist : Book 2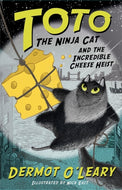 A collection of children's books about Cats.