Facts meet fiction in this exciting, intricate Victorian detective story!
Jane Pinny has moved to the very grand Lytton House to be a Maid Of All Work. And being a Maid Of All Work means that she has to do... well, ALL the work, obviously! Cleaning, dusting, scrubbing, washing - there's SO much to do in a Victorian country house.

But when a priceless jade necklace belonging to the lady of the house disappears, Jane turns accidental detective (with the help of her best friend, a pigeon called Plump...) - can she solve the mystery of the missing jewels before it's too late?
Tagged diaries
The Secret Diary of June Pinny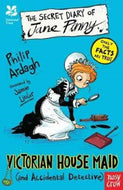 National Trust: The Secret Diary of Kitty Cask, Smuggler's Daughter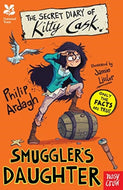 The Secret Diary of Thomas Snoop