Discover why these mammals are essential to the world we live in, learn just how much they matter, why they are under threat, and what we can do to help. Bright, bold, and beautiful illustrations accompany fascinating fun facts about these furry flying mammals in this adorable kids' book.
Did you know that there are two main groupings of bats, or that the bat is the only mammal that can fly? Children will be fascinated by the beautiful illustrations and learn plenty of bat facts on every page. From the way they fly, to how they communicate with each other, how bats hunt, and why they sleep upside-down, each of the world's 1300 types of bat is unique and utterly fascinating. Bats are also incredibly important to the environment, from gobbling up pests to spreading seeds through the forests.
They also pollinate over 500 different species of plants throughout the world, including fruits such as mangoes and bananas. A beautiful educational book with an important message. While learning about these elusive creatures, there are also fun activities for kids so they can learn how to support bats, including growing a bat-friendly garden to help them thrive.
Tagged bats and nocturnal animals
The Rainforest Book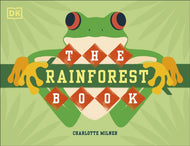 The Bee Book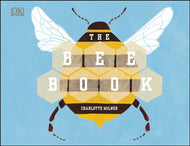 The Bat Book