Learn to count from ten to one and back again with this rhythmic, rhyming space adventure!
Don't miss the latest book in the bestselling Ten Little series. Join the Ten Little Aliens as they jet off through space in search of a new home - discovering fiery planets, fizzing comets and some very strange space creatures!
Ten Little Aliens need a place to stay. Searching through the universe, home is far away.

Look - a sun with planets! Should they take a peep? Ten Little Aliens all say, "SQUEEP!"
Tagged aliens , numbers and counting and rhyme
Ten Little Unicorns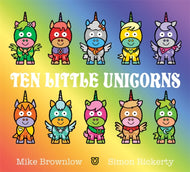 Ten Little Monsters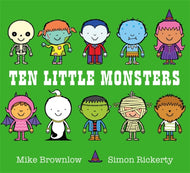 Ten Little Robots