Rosie may seem quiet during the day, but at night she's a brilliant inventor of gizmos and gadgets who dreams of becoming a great engineer. When her Great, Great Aunt Rose (Rosie the Riveter) comes for a visit and mentions her one unfinished goal--to fly--Rosie sets to work building a contraption to make her aunt's dream come true.
Her invention complete, Rosie attempts a test flight--but after a moment, the machine crashes to the ground. Discouraged, Rosie deems the invention a failure, but Aunt Rose insists that on the contrary, it was a raging success. You can only truly fail, she explains, if you quit.
Reassured, Rosie returns to her engineering and inspires her classmates to join in the fun.
Aaron Slater, Illustrator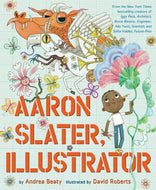 Iggy Peck, Architect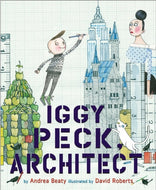 Lila Greer, Teacher of the Year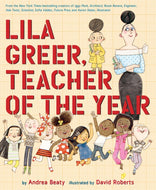 Growth Mindset is a collection of books to promote discussion about growth mindset with chldren. Here you will find books that promote resilience, effort and peseverance. We have included books that show characters willing to take risks, face their fears and learn from heir mistakes.