Nine-year-old Ben Jinks wants a pet, but a talking hamster wasn't on his wish list. When his mum says he has to prove he's responsible in order to get his TV back, he resolves to make the best of it.

What he wasn't expecting was a grumpy talking hamster who can do his maths homework! Ben's marks shoot up, but his teacher - the nasty Beardy McCreedy - is suspicious, and bets Ben's dad that Ben can't pass a maths test without cheating. Ben is sure he is doomed, but with Stinky's help - and some disgusting maths props - maybe he can prove his nasty teacher wrong...
 Illustrated throughout with black and white artwork by The Boy Fitz Hammond.
My Hamster is a Genius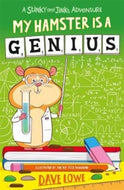 My Hamster is a Pirate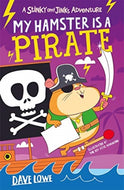 My Hamster's Got Talent