It's party time in this Tiny Tale.
Kirk's having a birthday bash, and everyone in Room 26 is invited, including Humphrey. The party is FUN-FUN-FUN! There are games to play and presents to unwrap, and of course cake! But Humphrey is SAD-SAD-SAD. No one knows when he was born, so he can never have a party on his birthday.
Or can he? Luckily his friends in Room 26 have other ideas . . .
Illustrated throughout with black and white line illustrations by Penny Dann.
Tagged Book Band Lime
My Really Wheely Racing Day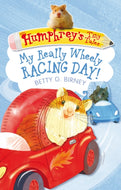 My Great Big Birthday Bash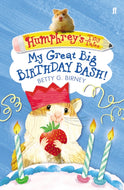 My Creepy-Crawly Camping Adventure