Yo ho ho, me hearties. Marge is back! This time there's a baby on the loose. Meet Zara, the naughty little cousin, who never sleeps and loves to steal treasure.

Marge thinks she's a pirate and maybe she's right. But will the imaginative babysitter be on her best behaviour? And can Jemima save the day at her uncle's wedding?
The second fun family story in the MARGE IN CHARGE series, written by actor & comedian Isla Fisher and illustrated throughout by Eglantine Ceulemans.
Tagged reluctant to read
Marge and the Great Train Rescue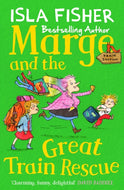 Marge in Charge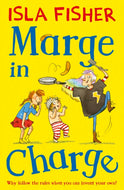 Marge and the Secret Tunnel