Harriet is seven. And three quarters. Horace is seventeenth century. And a STATUE! It's the day of the Sports Spectacular and once Harriet manages to convince Horace that his park isn't being invaded, he soon gets into the spirit of the games. But will his winning streak land him in trouble when crafty Coach Whipston wants a share of his success?
Horace and Harriet: Take on the Town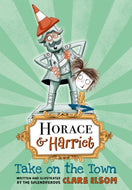 Horace and Harriet: The Sports Spectacular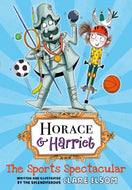 Horace and Harriet: Friends, Romans, Statues!