Join me, Junior Catch-A-Doggy-Bone, and my doggy pals on the poochiest, most barktastic journey through the HOWLIDAY SEASON. We'll learn all about FANGS GIVING, CRISP-MOUTH and the mysterious SAINT LICK. Find out why people called Carol come and sing outside the front door.
And why trees suddenly appear inside your kennel!
Tagged reluctant to read
Dog Diaries: Dinosaur Disaster!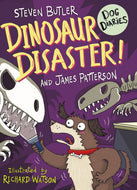 Dog Diaries: Curse of the Mystery Mutt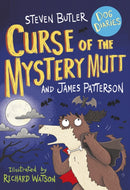 Dog Diaries: Mission Impawsible