Chichico has everything he needs to be a top footballer - apart from a pair of boots! A little football story with a big heart from a top author. High quality cream paper and a special easy to read font ensure a smooth read for all.
Tagged sports
Sterling and the Canary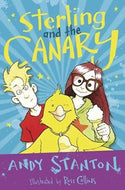 Go! Go! Chichico!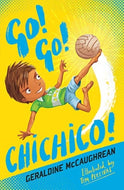 A set of dyslexia friendly books for children. Selected by our highly experienced and qualified team of teachers, librarians and education consultants.