Harvey is having a bad match. It's too hot. The Team can't score.
And then when they do, the Ref says it wasn't a goal. Harvey gets so angry he tells the Ref he isn't doing his job properly... Then Harvey gets his first ever Red Card.
He has to leave the field. He won't be able to play in next week's Cup Final. And the worst punishment of all is - he has to go to Referee School!
Tagged football
Football Rules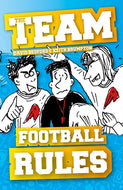 Masters of Soccer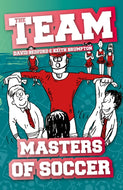 Superteam