A tense Seth is waiting to hear if his mum's got the 'all-clear'. But instead of relaxing in Cornwall, Seth is haunted by visions. Heads on spikes - bloodied and rotten, eyes pecked out - surrounding an Iron Age hill fort to keep intruders away.
When Seth meets two football-crazy brothers from Aleppo their stories offer him a new sense of courage. Can he look death in the face and restore calm to the present? Exciting finale to the Defenders trilogy.
Tagged football
Defenders:Dark Arena #2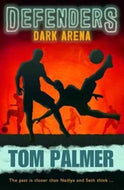 Defenders: Killing Ground #1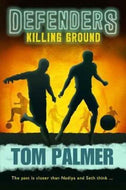 Defenders:Pitch Invasion #3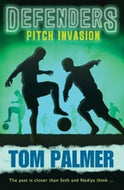 A set of dyslexia friendly books for children. Selected by our highly experienced and qualified team of teachers, librarians and education consultants.