How can Ade overcome his challenges and what power does the mysterious Night Spider have over Cyborg Cat? Ade needs all his friends' help to uncover the truth. An amazing adventure full of fun and friendship from the inspirational Paralympian wheelchair basketball star Ade Adepitan.
Tagged basketball , inclusivity , sports and superheroes
Cyborg Cat and the Masked Marauder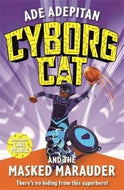 Cyborg Cat: Rise of the Parsons Road Gang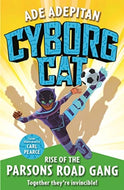 Cyborg Cat and the Night Spider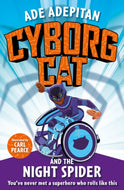 A collection of children's books written and illustrated by BAME authors.