Here's a book about Sydney that's seriously streetwise. 
Lonely Planet Kids' City Trails: Sydney 
features colourful themed trails, from history and culture to food and nature, that reveal amazing facts and intriguing tales that kids won't find on the tourist routes or inside the average guidebook. We'll show them where to find haunted pubs, ancient Aboriginal art, the best surfing beaches, and lots more!
Tagged Australia , hot and cold regions and maps
City Trails - Sydney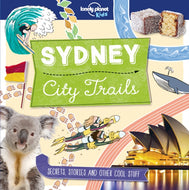 City Trails - Sydney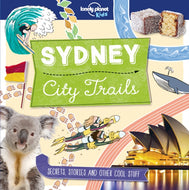 A set of books set in or about Australia.
A collection of children;s books on the topic Maps and Atlases.