When Captain Beardy-Beard rescues Nellie from the North Pole she's ready to be safe and sound back at home. But mistakes and trouble are never far from Nellie, and when their submarine runs out of fuel in the docks of New York, Captain Beardy-Beard and his crew are a prime target for a hijacking! Looks like Nellie Choc-Ice is in trouble again and this time it's BIG trouble! Hilarious penguin adventure full of laughs and facts.
Tagged Book Band Lime and penguins
Big Trouble for Nellie Choc Ice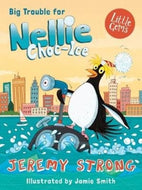 Nellie Choc-Ice, Penguin Explorer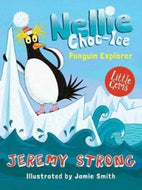 Nellie Choc-Ice and the Plastic Island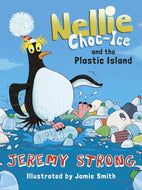 A set of dyslexia friendly books for children. Selected by our highly experienced and qualified team of teachers, librarians and education consultants.