Justice Jones, super-smart super-sleuth, is back for her third spine-tingling adventure! For fans of Robin Stevens, Katherine Woodfine and Enid Blyton. Justice and her friends are third years now and there's an intriguing new girl in Barn owls. Letitia has never been to school before and doesn't care for the rules - and the teachers don't seem to mind! She decides that Justice is her particular friend, much to Stella and Dorothy's distress.

But Letitia just isn't the kind of girl you say no to. Then, after a midnight feast in the barn, and a terrifying ghost-sighting in the garden, a girl disappears. Soon ransom notes appear, and they're torn from the pages of a crime novel.

Where is the schoolgirl and who has taken her? It will take all of Justice's sleuthing to unravel this mystery! 
Tagged detectives and spies
A Girl Called Justice Book 1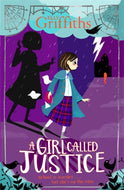 A Girl Called Justice: A Ghost in the Garden Book 3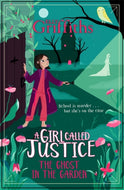 A Girl Called Justice: The Smugglers' Secret Book 2