A quirky, humorous picture book about climate change and caring for the environment, from Children's Laureate, Lauren Child. Clarice Bean is learning about the environment at school. She needs to come up with a Big Project about Saving the Planet.
ASAP. But when she discovers that the tree on their street is about to be chopped to pieces, she soon realises that it's the little things that can make a big difference ... Enter, Clarice Bean, Eco-Warrior!
Clarice Bean, Utterly Me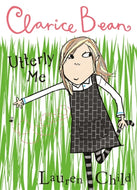 Scram!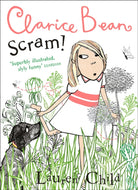 Clarice Bean, Don't Look Now