In Then - Morris Gleitzman's heartbreaking children's novel set during the Nazi occupation of Poland during the Second World War - Jewish orphan Felix and his best friend Zelda have been captured and are on the way to a concentration camp unless they manage to escape . . .
A little hope goes a long way. I had a plan for me and Zelda. Pretend to be someone else.
Find new parents, be safe forever. Then the Nazis came. My name is Felix. 
Tagged The Holocaust
Once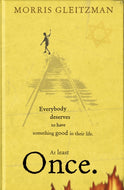 Always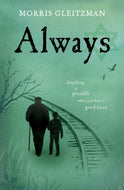 Once & Then