!Sir Bobblysock and Claude go on holiday for the very first time. They build sandcastles, eat ice cream and sunbathe.
It is all very normal until ... Claude meets a band of pirates and discovers buried treasure. The second book in this hilarious bestselling series.
Tagged beach and coast and dogs
Claude at the Palace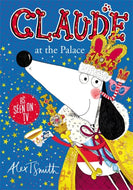 Claude in the Country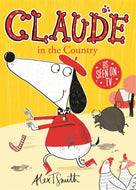 Claude Going for Gold!