laude decides what adventure he wants to have that day. Today he and Sir Bobblysock go to the city for the very first time.
They have tea in a cafe, go shopping and visit a museum. It is all very normal until ... Claude accidentally foils a robbery and becomes the local hero!The first book in this hilarious bestselling series.
Tagged dogs
Claude at the Palace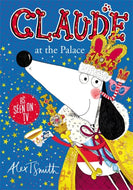 Claude in the Country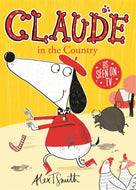 Claude Going for Gold!