Meet Claude, the ordinary dog with an extraordinary life. Now the star of his very own TV show on Disney Junior and ITVBe!
A walk in the park leads to a walk on a tightrope when Claude joins a circus, throws custard pies, and becomes the star of the show. The third book in this hilarious bestselling series.
Tagged Book Band Brown and dogs
Claude at the Palace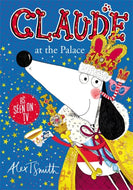 Claude in the Country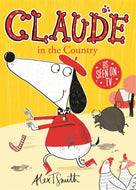 Claude Going for Gold!