The eleventh book in this Roald Dahl Funny Prize-winning series. Perfect for fans of Diary of a Wimpy Kid, Dog Man, Tom Gates and Pamela Butchart.
They're like two of his favourite things (sausages and dogs) squidged together! Who cares if they bark the whole time, do poos everywhere, need three walks every day and stop you going to the cinema with your friends? Not Barry. Until he actually gets a real-life sausage dog, that is . .
Barry Loser: Total Winner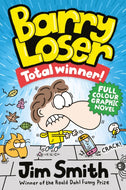 Barry Loser: Action Hero!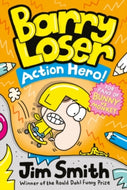 Barry Loser and the Case of the Crumpled Carton