'My best friend Bunky is sort of like my pet dog, so it was weird when he suddenly started fancying a cat one day.' Barry can't wait to tell his friends that they've been invited on his family caravan holiday to Plonkton. But the weekend by the sea doesn't turn out to be the keelfest Barry was hoping for.
It's all his best mate Bunky's fault for going and falling in love. OH. MY. 
UNKEELNES
Barry Loser: Total Winner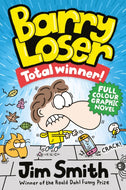 Barry Loser: Action Hero!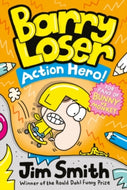 Barry Loser and the Case of the Crumpled Carton