HELP! My super-dramatic Aunty Bindi is getting married tomorrow and she's having a mega meltdown. But sssh! I've just found a ransom note, pushed through the letter box, saying Uncle Tony, Bindi's husband-to-be, has been kidnapped, and will only be freed if the wedding is cancelled! I have to keep this a secret otherwise it'll be panic-central...
I guess it's up to me - Anisha, ACCIDENTAL DETECTIVE, to save the day.
Tagged reluctant to read
Anisha Accidental Detective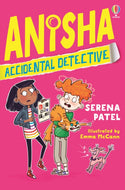 Anisha, Accidental Detective: Granny Trouble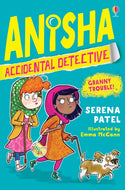 Anisha, Accidental Detective: Show Stoppers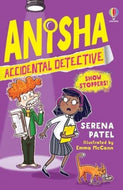 A collection of children's books written and illustrated by BAME authors.