Alex and Ruby are back in their THIRD time-slip adventure, tumbling back into the time of the French Revolution! From multi-award-winning author Sally Nicholls comes another brilliant action-packed adventure for 7+ readers, beautifully illustrated by Rachael Dean.
When Alex and Ruby fall through the mirror in their aunt's house, they find themselves in a different historical period, each time with a different task to perform before they can return to the present. From Edwardian crime capers to Victorian Christmasses, their time-slip stories are always exciting and beautifully told.

When a furious French aristocrat lands in Alex and Ruby's hallway, they have to hide her in Regency England. Can they stop her from causing chaos? Probably not... Full of action and humour and featuring exciting black-and-white illustrations throughout, this is another superb time-slip story that brilliantly brings history to life as part of an adventure.
A Secret in Time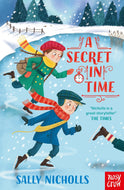 A Christmas in Time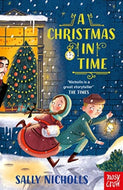 A Chase in Time