When Amelia Fang's baby brother, Vincent, accidentally enters a mysterious land - the place where all squished toads go - Amelia has to embark on a daring adventure to rescue him. But even if Amelia and her friends do find Vincent, will they be able to find their way home? Or will they be trapped in the toad afterlife FOREVER?

A brand-new adventure in the bestselling and much-loved Amelia Fang series! Perfect lockdown reading for little vampires of 7+ and all fans of Isadora Moon and The Worst Witch.
Tagged Halloween
Amelia Fang and the Barbaric Ball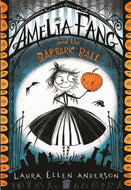 Amelia Fang and the Lost Yeti Treasures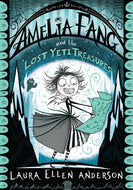 Amelia Fang and the Half-Moon Holiday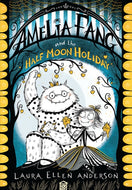 A collection of spooky stories featuring ghosts, monsters and witches to thrill you this Halloween.  Selected by our experienced and qualified team of teachers, librarians and education consultants.